Saturday, April 11, 2009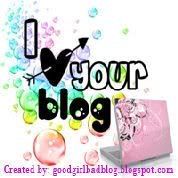 I received this award from Rachel of
Captivated Visions
. Thank you so much Hun, I do appreciate it!! I need to pass it on to 3 other blogs.
First - Jessica of
Scraps by Jessica
. I am a Jessica stalker... I so love visiting her blog. Thanks hun for all the shares, the support you've given me and most of all the friendship!!
Second - Missy of
Divine Intentionz
. Missy has a lot of awesome shares on her blog. I love dropping by and picking up her fab templates!! Thanks hun!!! All of the above applies to you too!
Third - LadyQueen of
LadyQueen's PSP Creations
. Thanks LQ for all the help, shares & friendshipt!!
I want to wish everyone a very Blessed & Happy Easter!!
Hugs,
~aqua
Labels:
Awards