Sunday, January 18, 2009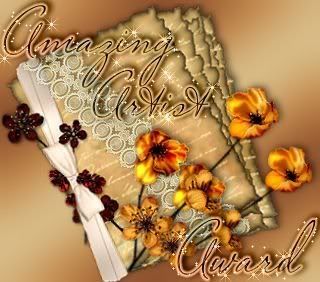 I received this award from Nicole of
Jbs2designs
.
Thank you so much, Hun, it means a lot, coming
from you. Now my job is to pass it on, I have
picked the following 3, but there are many out
there to choose from!!
Missy of
Divine Intentionz
LadyQueen of
LadyQueenPspCreations
Kerry of
Kerry's Kreations 08
Thank you all for your wonderful talent!!
Hugs,
~aqua
Labels:
Awards